"Why Am I Here?"
Prior to graduating with my degree in Marketing from Oswego State University (SUNY-Oswego) in 1990, my parents asked me what I wanted for a graduation gift. The first thing out of my mouth was "I want to attend the 'Sports Careers Summit' in Phoenix, Arizona!" Prior to the the proliferation of sports management programs at universities, and the advent of listing of sports jobs on the Internet, Sports Careers was the go-to source of where all of the 'bigs' published positions for hiring talent.
After graduating, my friend Marc and I set off to Phoenix to see what we could learn from experts in the sports business, hopefully, gain some face-to-face time with some of the featured speakers and, by chance, get an interview with some of the top sports leagues and marketers at the time. The resumes (CVs) I took with me included what I thought were some impressive credentials for a recent graduate: Grand Opening Team (Marketing Department) for Walt Disney World's Disney/MGM Studios (now Hollywood Studios), event ops experience with the Syracuse Sports Corporation (sports commission) and, most notably, discussion of my 57-page marketing strategy proposal for the new Nike Aqua Sock from my Marketing 395 university class (that I took with me).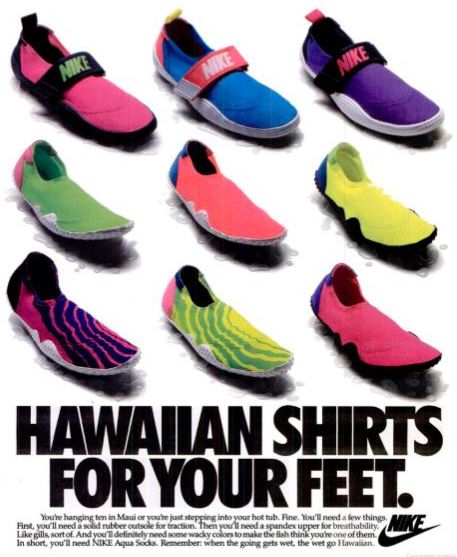 The Sports Careers Summit was exactly like I imagine it would be. Big hotel conference rooms filled with sports business professionals and wanna-be future sports business prospects dancing in a whirling dervish of "whom can I speak with that may take interest in me so I can work in sports?" It was like professional speed dating for a job! Imagine, no Internet, just your well-rehearsed speech about why they need to hire you and all of the things you're trying to remember from your university public speaking class! It was an intense experience filled with joy, fear, unknown, lots of listening and understanding that, as my Consumer Behavior university professor reminded us students on Day 1 of his class "Welcome to your Consumer Behavior marketing class! Soon, you will leave this university full of knowledge for work in the real world. So, look to your left and look to your right. Those may be your best friends in the whole wide world, but, once you leave here, they are your competition. So, what are you going to do to differentiate yourself from them in the business world? The answer…Experience!" Experience is what will help you get noticed.
On Day 2 of the Summit, I walked up to a row of tables set up that was called the 'Job Den'. On the tables were names of companies and a brown envelope whereby you paced your resumes into them (remember, this is pre-Internet, Old School!). I placed my resume in every one (approximately 50). The last envelope I put my resume into was for Nike. Upon doing that my friend Marc said "Dude, if you get an interview with them I'm going to buy you a beer!"
The next day, on the corkboard in the 'Job Den' they had the companies that were hiring names along the top and a typed-up paper below with times and names of attendees that these companies wished to interview. I looked for my name on almost every piece of paper and my joy quickly turned to defeat as I didn't see my name on any of the company's interview pages. The last one a glanced at was Nike's. I took a deep breath, looked at the paper, and in stunned silence, I saw "2:15 PM. Derrick Salisbury"! I couldn't believe it! I, along with eight other attendees, had an interview with Nike! I pulled my friend over in excitement and pointed to my name and said "I'll take a Budweiser!"
That afternoon at 2:15 pm I walked into my interview with a Nike rep. She explained that the job position was for an EKIN representative that worked within Nike Marketing. The EKIN program was started by Nike's founder Phil Knight (who was Nike's first EKIN rep) whereby those hired would go about in their assigned territory and know every nuance of the Nike shoe line backwards and forwards (hence EKIN). You would learn the proper way to present the merchandise, the different ways to gather insights, and how to know if you're gathering the right info to feedback to the brand and product teams at Nike's world headquarters or in the territories we would work in.
During the interview, the Nike manager asked me "I see on your resume that in your university marketing class you did a project on the Nike Aqua Sock. Tell me about it." I replied to her, "I won't tell you about it, I'll walk you through it!" I then brought out my marketing plan which had pages on consumer profiles, consumer psychographics, marketing research tables, print ad designs, etc… Needless to say, she was impressed (especially when I explained to her one of the persons who helped supply some data for my project was the lead project manager from the Aqua Sock program whom she used to work with!)
I returned home from Phoenix on a high! I had a great interview with Nike and my interviewer told me I should expect a call from one of the Nike managers within a week. Sure enough, a week later, a secretary from the Nike office in the Washington, DC area contacted me to set-up a meeting with a regional marketing manager. I was pretty stoked! A week later, I took the Amtrak train down to Washington, DC, checked into my hotel and went through all of my notes I took on Nike that I researched at my local library on microfiche (long rolls of film with magazine and book images on them-like I mentioned, Old School!)
The next morning, I entered Nike's office and was escorted to the Nike Regional Marketing Manager's office. It was a really cool place with posters of Michael Jordan, Bo Jackson, and David Robinson on the walls. As he sat down I leaned forward in my seat and before he could get comfortable I asked him a simple question and that was "Why am I here?" He looked a bit surprised by me asking a question before he had a chance to ask any. He smiled and then what he said to me next is something that has stuck in my head ever since. He said, "Well first off, welcome! I'm glad to have you here. You come highly recommended. You asked a very important question so I want to be sure that before you leave here today you know why you're sitting in that chair. About two weeks ago you had a good interview with one of our managers from HQ. She told me that I needed to meet you because you impressed her with your knowledge of Nike, the new Aqua Sock program, and your university marketing proposal that she said was impressive. So, that's the first reason why you are here. The second reason why you're here today is at Nike we have a 10%/90% philosophy. Let me explain. After reviewing your resume, I was impressed with not only the university coursework that you listed as a new grad but also you have worked for a number of years as a volunteer in sports in Syracuse. Add to that working at Walt Disney World in their college program is unique and having the privilege of working in their marketing department on the grand opening of one of their theme parks, that's impressive! So, when I'm reviewing your resume and listening to my co-worker about your interview I see and hear…experience. As I just mentioned here at Nike we have a philosophy and that is "We have time to teach you 10% of something you don't know about, but, we don't have time to teach you 90% of something you don't know about." The rest of the interview was a blur. I know I provided him more background of my experiences, he was especially keen on hearing 'how Disney operates' stories (which I knew backward and forward like an EKIN Rep was required to know their products!) But that 10%/90% comment kept repeating itself to me the whole train ride back home.
I had further interviews with Nike, after the one in DC, and was on the road to becoming an EKIN rep but the 1991 Gulf War took place and Nike had a hiring freeze for some time (which is another story in-and-of-itself to be shared in a later post). However, during my 'adventures' of interviewing with Nike I learned many valuable business lessons that I still carry with me to this day.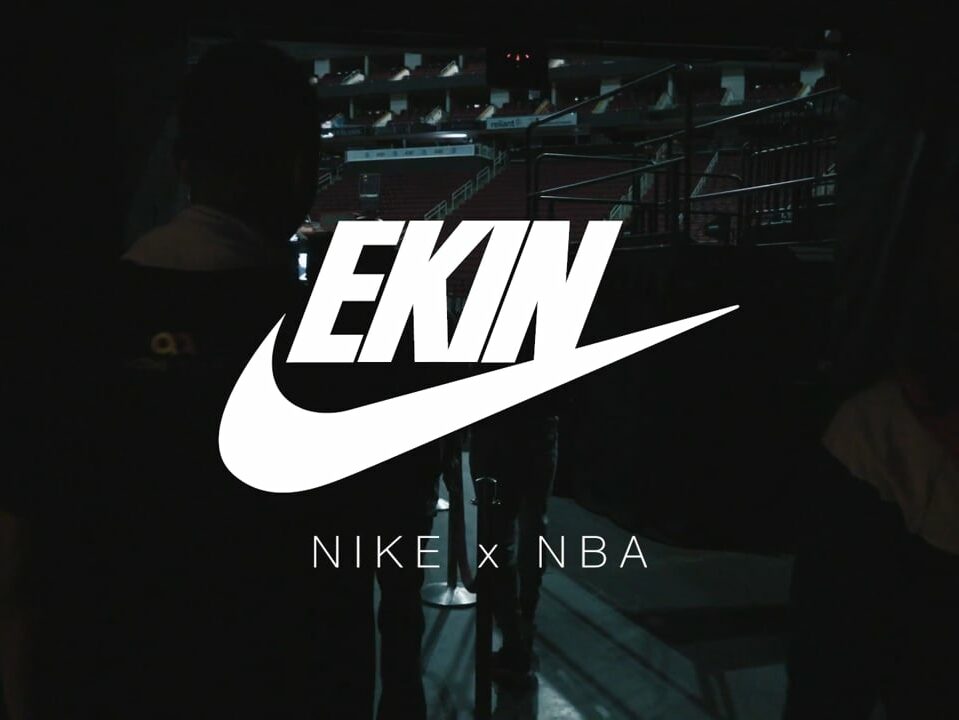 Lessons Learned: The Nike Marketing Manager planted a seed in my head that day and that is experience matters…most of the time. What the manager expressed to me that day was the diversity of my experiences is what made me appealing to the largest footwear company on the planet. From that point forward, I worked hard not to 'stack all of my eggs into one basket' meaning that I worked hard to learn many parts of the events world. Not to be singularly focused. When you're out there either just starting out in the business world or have been in the 'biz' for a while just look at your lists of experiences and see if you meet the Nike '10%/90%' philosophy when it comes to the experiences you have that will make you appealing to employers. How are you going to (as my Consumer Behavior professor asked), differentiate yourself from the others? Experience. Get some, any. Many things have changed in the marketplace since I graduated from university in 1990 but you can 'teach an old dog new tricks' to make yourself marketable to the world. Even in tough times like these. Take the time to get experience. Take online courses, reach out to industry professionals and ask questions about how they got to where they are in business. 10%/90%, differentiation, diversify, go out and…Just Do It!!