As part of its on-going efforts to support Expo 2020 Dubai's Transport & Visitor Experience Departments, TPT Hub was asked to support their Pavilions Premiere visitor's experience with transportation route planning using our internal QR Code system.
Read below on how visitors would use this system: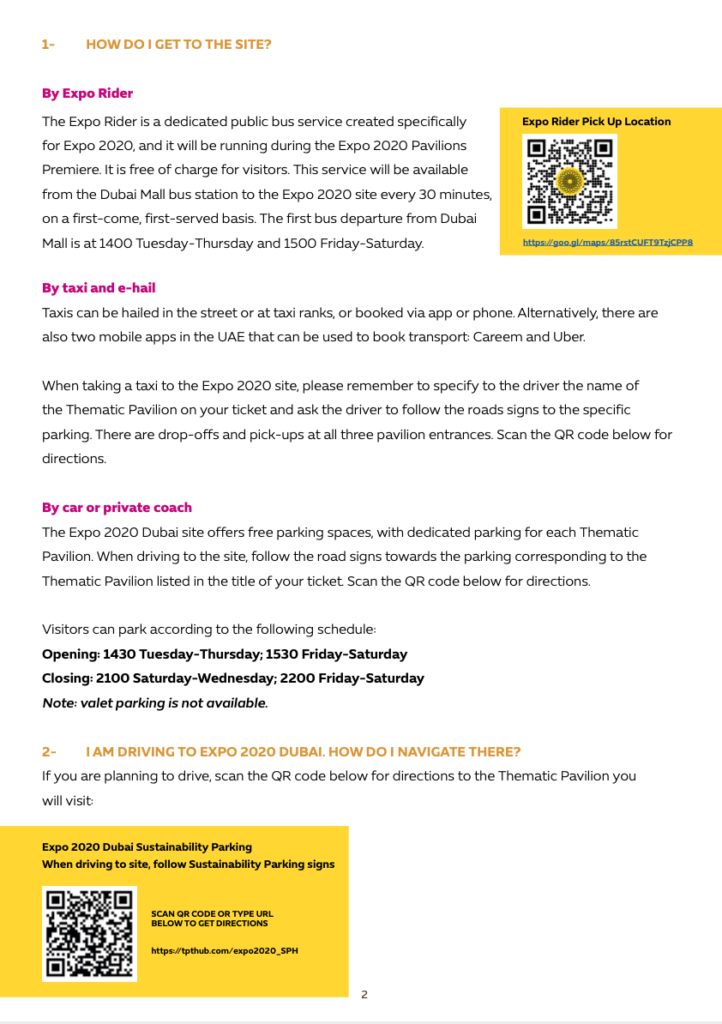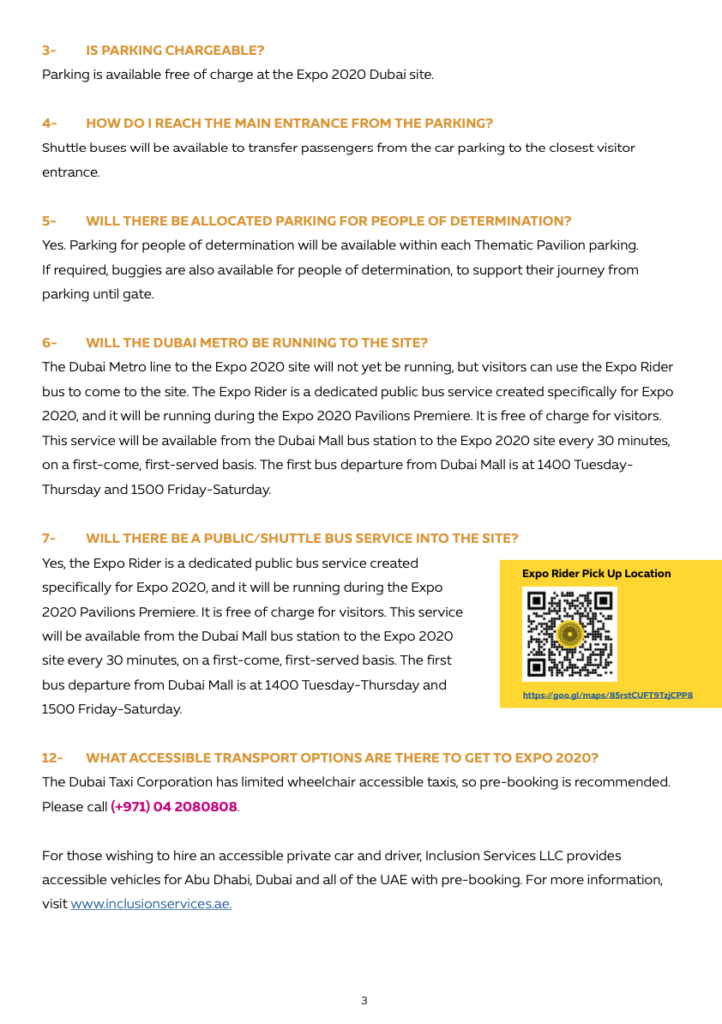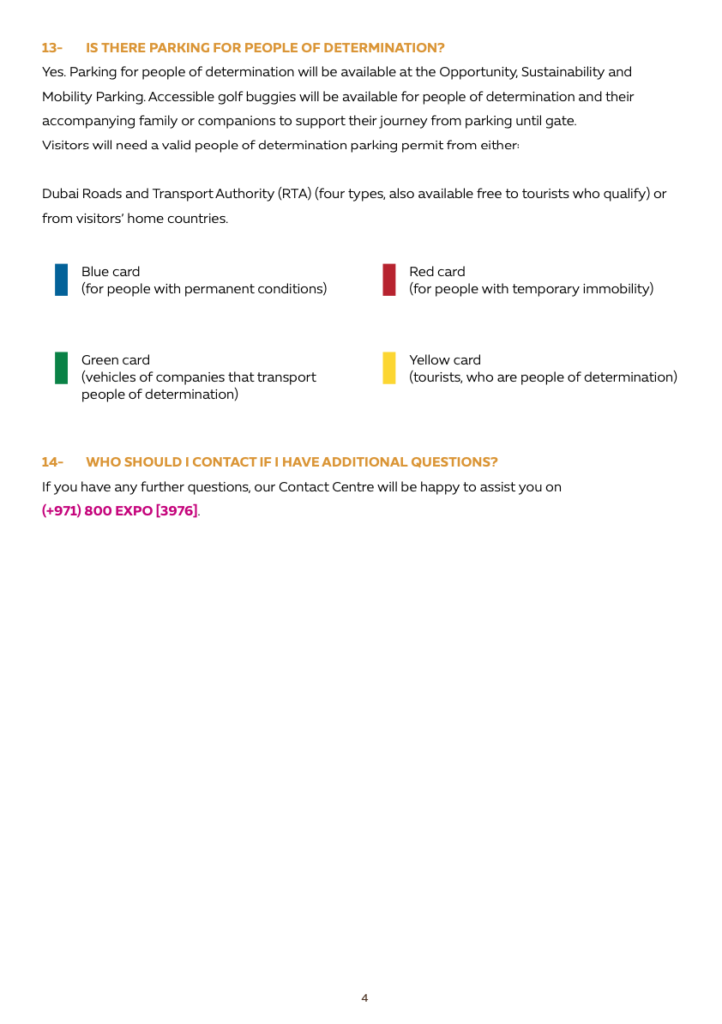 Our QR Code system will also be used by Expo 2020 Dubai Transport for its VAPP Management & Logistics operations. Let us show you how QR Codes can improve your Visitor/Guest/Vendor experience at your next event.
Contact Derrick Salisbury at: [email protected] for more details.
Thank you!